SPM by Elleebana
For over two decades Elleebana's name has been recognised in Australia and New Zealand as the industry's lash specialists. Our experience in lash styling, colouring and shaping has positioned the brand as the national training curriculum's "Brand of Choice" when offering lash lifting or perming.
Over the years we have trained thousands of beauty therapists, hairdressers and we conduct workshops annually with Australia's leading training institutions, offering support and education in lash artistry. Our excellence in service, innovation with products and leading reputation throughout the industry have all contributed to our success today.
It's with this experience and know-how that our team have released SPM by Elleebana.
SPM is a formaldehyde free, hypoallergenic, flexible lash coating with a similar effect to that of mascara, with the staying power unlike any other. This innovative product and treatment can be applied to both upper and lower lashes with a durable coating allowing for smudge and waterproof wear that can last for two – four weeks.
Mascara is undeniably the world's number one make up must have, with women of all ages longing for luscious lashes that last. Elleebana recognises that lash enhancements are especially sought after and are of high demand in salons. Our dedication to research and new product development positions our lash perming products among the world leaders, and now so too is our Semi Permanent Mascara.
Our SPM advanced formulation has been developed to complement the Elleebana one shot lash lifting system allowing your client a lash lift that can last up to 12 weeks.
The SPM by Elleebana is also a complimentary treatment to lash extensions as an enhancement on the lower lash, allowing for additional profitability and repeat valuable business.
Customise your clients' desires by:
Creating a natural look or a more dramatic effect in one simple application
Added volume and a lengthy lift
Formaldehyde free and superior quality
Smudge free and waterproof with an odourless formulation
Can last up to four weeks
Fast application time – 20mins
Salon only treatment allowing for exceptional profit and repeat business from return clients
Pre-mixed option available for faster application time.
Combine with lash extensions for the ultimate look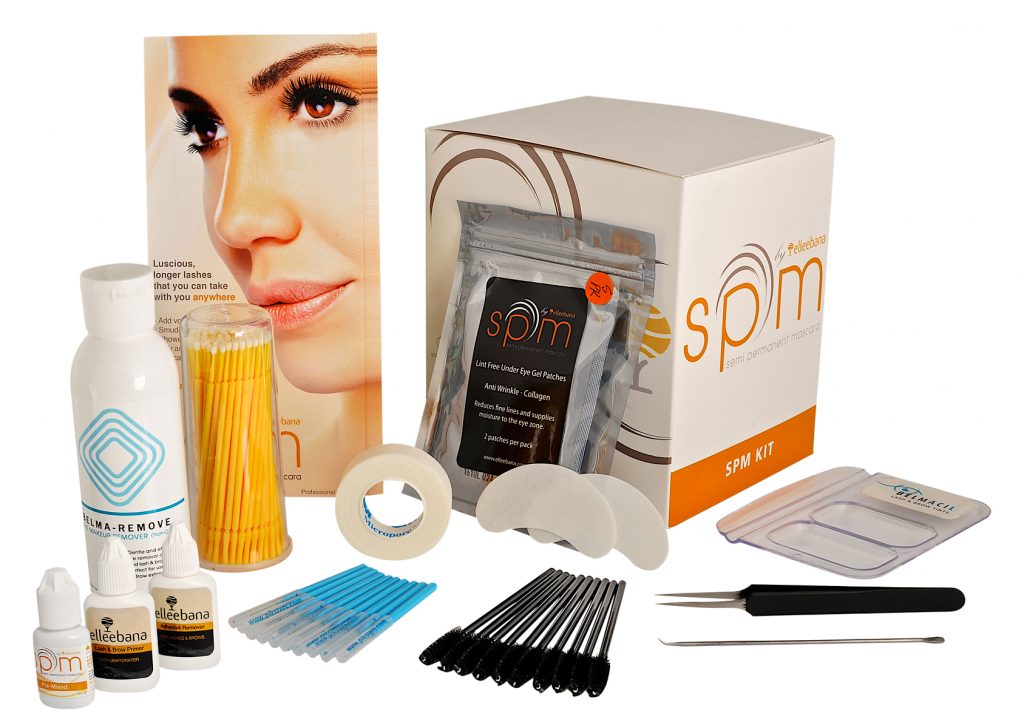 This is a professional use only in salon treatment. To offer this service in your salon you do need to be trained in the art of application.
Our fully qualified team offers the best in the business with over 20 years industry experience & Recognised Australian Training Qualifications.
Our courses, manuals and workshops will give you the skills to successfully offer these services in your salon at the highest standards.
We regularly conduct workshops with Australia's leading beauty and hair wholesalers as well as in salon training nationwide.
Contact us today to chat with the team to discuss your training requirements.
You can view our easy application of SPM with the wonder wands on our videos page here.